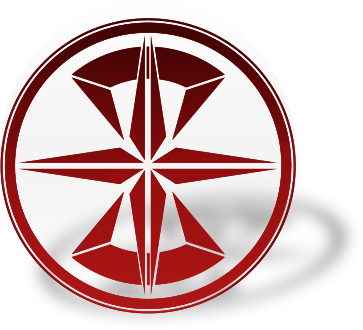 Tor N. Johnson
Technology Executive
One of the most useful assets I can bring to an employer is the ability to combine different skill disciplines into a cohesive and more importantly, achievable plan. I've literally had to work in each of the major roles of technical projects: Business Owner, Developer, Designer, Project Manager, Requirements Writer, Server Engineer and even DBA. This provides me with insight into what each role needs to accomplish the task and what types of resources can be utilized to solve different problems and improve profitability.
Management Skills
Management style is focused around building a culture of quality. Workmanship and efficiency are paramount. The second aspect of my management is to always work ahead. Decisions are rarely about "what solves this problem today" but instead "what solves this problem today and doesn't jeopardize tomorrow". Through this approach, problems are avoided instead of having to be 'managed' when they occur.
Architectural Approach
One of the first things I've told each new developer or designer I hire is to "Build me a Russian tank". The design must be sturdy, inexpensive to build, and most importantly easy to maintain in the field. This principle applies in all aspects – code should use the minimum complexity to accomplish the goal. HTML/CSS should minimize the use of hacks and be completely commented. The ultimate goal is to never to waste future resources on figuring out how we did what we did.
Photographic Skills
Both Color and B&W Photography including macro (micro), studio product photography for smaller products, studio portraiture, scenic, and Black & White development. Proficient with 35mm, medium format, large format, and digital equipment.
Interests & Hobbies
Outside of work my interests include equestrian sports, old book collecting, photography, collecting Japanese woodblocks, and collecting original animation cells.
Competencies & Experiences
Experience managing cross-skill employees and leading cross-team collaboration
Expert development of web based software & technology
Architected & developed multi-server content management system (LAMP)
MySQL database design
Experienced PHP developer
Expert at developing using agile methodologies
XHTML/CSS by hand
Designed & provisioned server product fleet (including support plans)
Management style based on long term sustainability
Over 13-years Experience Repairing Computers and Networks
Expertise in Building Production Flows that Leverage Skills of Existing Employees
Strong Documentation Skills
Over 12-years Experience creating marketing plans and campaigns
Photographic & Retouching Skills
Experienced with front-office and client transactions
Desktop Publishing, Advertising Creation, Publication, and Book Layout
Expert in Microsoft Office including template construction in PowerPoint and Word
Familiarity with 508, TOATG, ADA, and similar web accessability guidelines
Technology & Software